Gabrielle Haddad named in Women In Fintech Powerlist 2021
New York, NY, March 8, 2022 - The Women in FinTech Powerlist 2021 shines a spotlight on the women leading innovation in financial services. Now in its 7th year, the Powerlist has increasingly attracted a global audience, resulting in applications and nominations from around the world. The 2021 iteration shines a spotlight on 250 women across 9 categories. Innovate Finance called on the FinTech ecosystem to nominate and submit applications, and received 1000s of responses, highlighting that there is certainly no lack of female talent within the sector!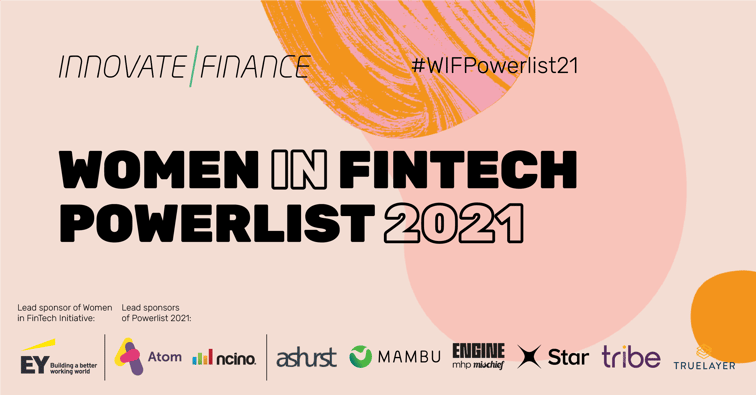 Gabrielle Haddad is the COO and Co-Founder of Sigma Ratings. For three years in a row, Gabrielle has earned her place in the 'Senior Leaders' category, for her expertise, hard work and passion for creating technology that enables more trust, transparency and confidence across the risk and compliance space.
"What a privilege and honor it was to read such phenomenal stories from across the globe on the achievements of women in FinTech! Congratulations to the women that made the power list but also to the hundreds that took the time to apply. With each application, I was blown away by their sheer tenacity & ingenuity. I believe one judge put it best "after reading these, I am wondering what have I done in my life". The women in this power list have not only demonstrated how they have contributed above and beyond their role but have also gone beyond supporting diversity and inclusion in their workplace and the wider ecosystem. What surprised me about the applications was that there were so many firsts. 'I was the first female on a board/first female in the executive team/first female on the tech team'. Today is a great celebration yet we still have a long way to go so the narrative changes from 'I was the first female'."

– Parveen Dhanda, Ecosystem Director, Innovate Finance
We want to congratulate Gabrielle and all of the incredible, hard working women who continue to revolutionize the Fintech space. To get in contact with Gabrielle, please reach out here.