Programmatically screen and strategically manage
AML investigations from a single platform
Sigma aggregates globally relevant risk intelligence data sets and pairs them with AI-derived risk detection capabilities in a single solution - making it easy to establish consistent AML practices, optimize team workflows, and meet the needs of today's evolving regulatory requirements. Whether you're programmatically screening millions of entities for large scale projects, or optimizing daily workflows, Sigma has you covered.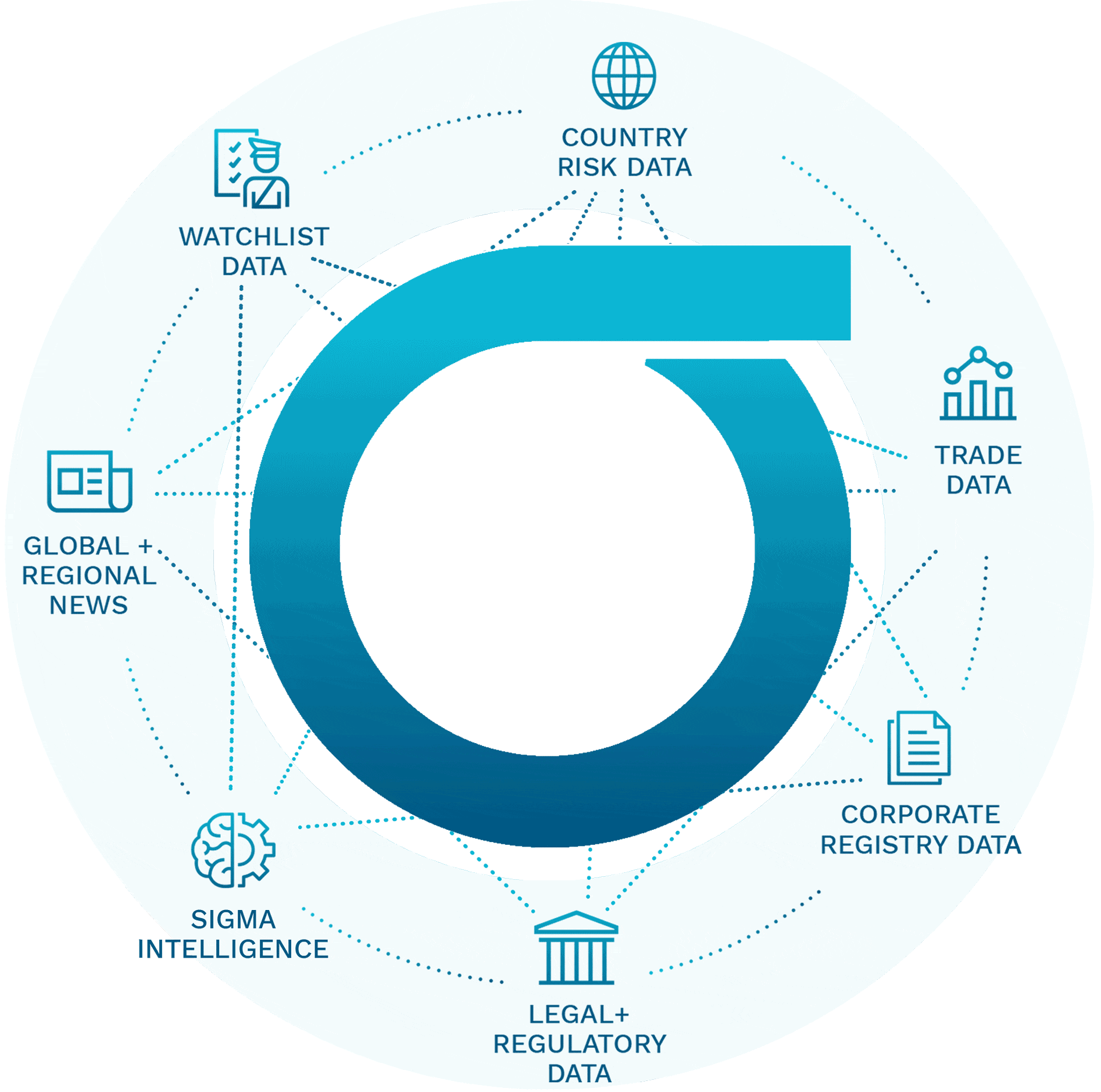 Growing data network
Global Coverage
Sigma's data is always growing, and today's clients have instant access to global data, including: watchlists, Sanctions and regulatory authorities lists, 150+ corporate registries, Risk event tagged news in 50+ languages, Sigma's proprietary country risk data, and more.

Pre-Screen for risk before distributing workload across team in seconds

Encourage teamwork through a unified system with a complete audit trail

Layer premium data sets for additional context and meaningful insights
Schedule a meeting with a Sigma expert to explore how Sigma can effectively deploy programmatic screening tools for large scale investigations. Learn how to conduct searches in the Sigma terminal and export relevant details. Discover the wide range of data that Sigma offers and can configure for users to search against or access on a large scale. And of course, discuss any other specific solutions you require.