See risk as it happens, anywhere in the world.
Upgrade your adverse media screening with Sigma360
Leverage cutting-edge technology, deep domain expertise and always-on global data to surface what matters most.
Global coverage across all regions
4 daily refreshes of the entire database
17 risk categories to reduce noise
Advanced location-based filters
Articles captured in 50+ languages
Associated parties identification
Filtering on publisher & publisher region
Fewer duplicate events than ever
Relevancy and materiality scoring
PEPs and sanctioned individuals linking
The below heatmap shows the numbers of identified adverse news events over the past 7 days compared to the previous 7 days.
Areas of significant increase are highlighted in dark red, while those of significant decrease are dark blue.
Americas
Europe
Asia
Africa & Middle East
See which news articles are linked to hot spots in the above heatmap.
Reduce Onboarding and Investigations Time
Faster Time to Insight
Consolidated news and other contextualized information in one place at onboarding or via dynamic monitoring
Access more than 220,000 sources mined for materiality and risk, and then tagged based on pre-set risk or on-the-fly risk client-driven risk configurations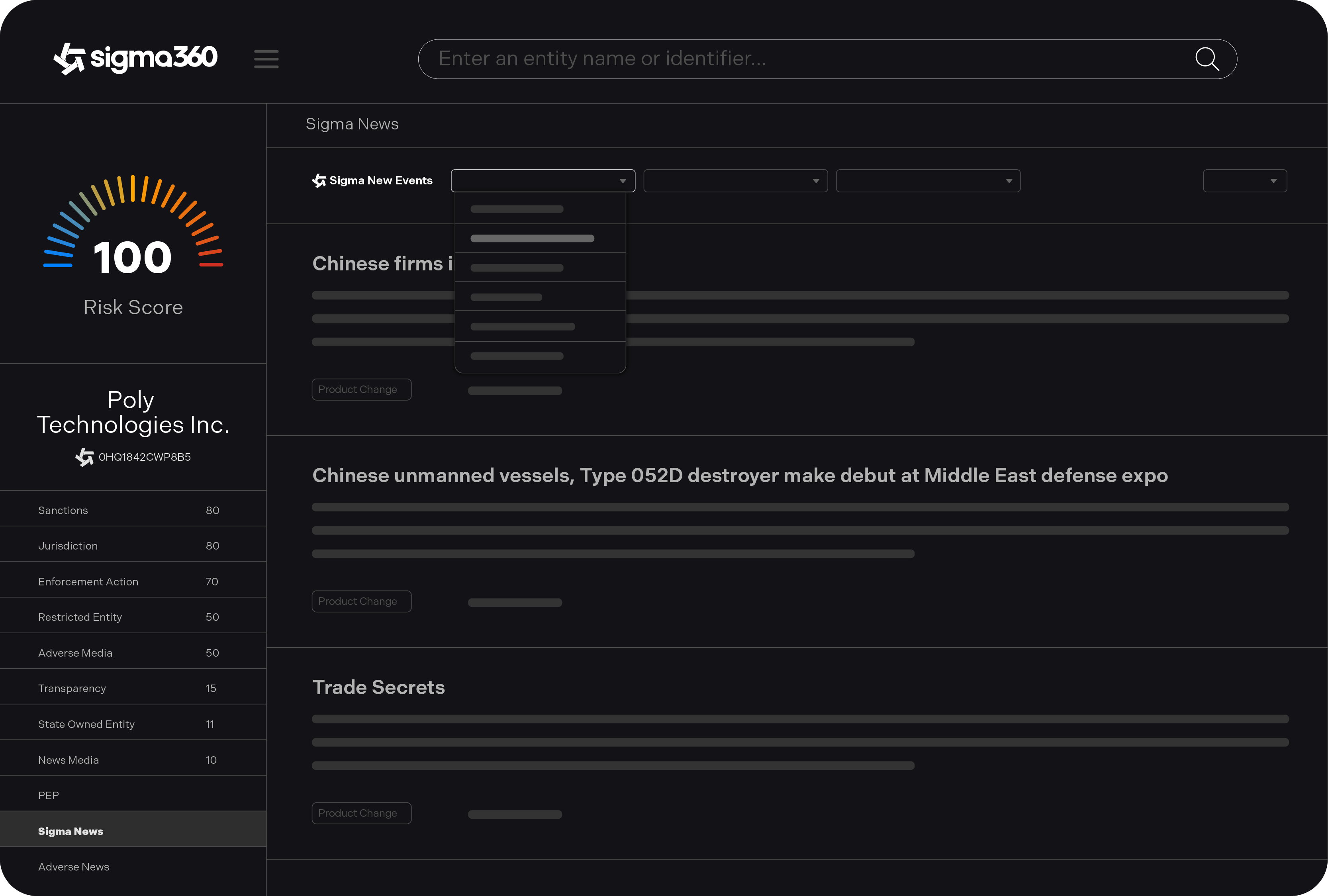 Surface what matters as it happens
See changes in risk at a local and global level

Configure risk types and materiality