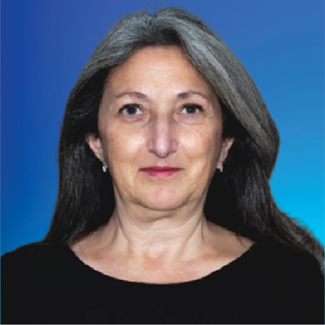 ALISON CLEW
Former Global Head of AML Compliance at Citigroup
Alison Clew is an executive leader who has strategically steered multinational financial institutions to achieve innovative compliance risk management solutions. Alison is recognized as a domestic and international expert in financial crime compliance by governments around the world. Her leadership has protected financial institutions from banking bad actors and elevated the safety of the global financial system. Alison is an expert in using artificial intelligence and machine learning technologies to drive large-scale operational transformation. Alison brings extensive corporate governance experience through her close work with Citi's boards of directors and as an independent director.
She is also active in the public policy arena, including participating in research by the Royal United Services Institute's Centre for Financial Crime and Security Studies and in advocacy led by the Global Coalition to Fight Financial Crime.
Alison served as the Global Head of Anti-Money Laundering (AML) Compliance at Citigroup, collaborating with and advising executive management, government officials and peers to simplify and accelerate technology-driven processes in fighting financial crime and reforming compliance regulations. Alison increased Citi's support of law enforcement priorities; these contributions to fighting financial crime were recognized by multiple commendations from the Annual US Department of Treasury Financial Crimes Enforcement Network (FINCEN) Director's Law Enforcement Awards and by several foreign governments. Previously, at Deloitte, Alison was the Global & US Leader of the AML and Sanctions Consulting Practice.
Entity resolution is the process of stitching together multiple records relating to the same individual or business in order to get a more concise...
Read More